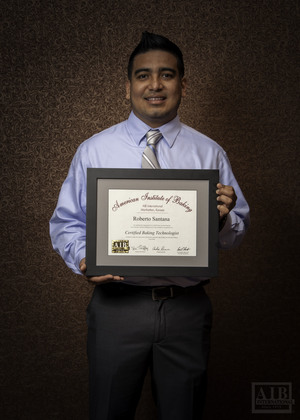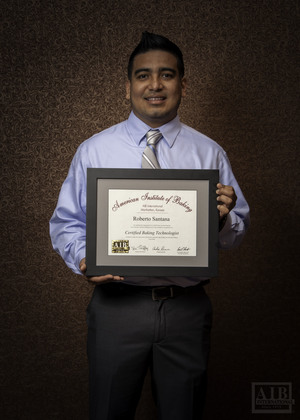 Roberto "Tito" Santana practically grew up in a bakery. His family has owned Panificadora La Popular Ltd in his home country of Belize since 1955. Despite these deep roots, he found much to be gained from the Bakery Science & Technology (BS&T) resident course at AIB International's headquarters in Manhattan, Kansas. Tito served as Class 186's president, and spoke to us following his class' graduation ceremony on May 20, 2015.
Tito became familiar with AIB International and the BS&T course while earning a degree in baking science from Kansas State University. "I thought [the BS&T course] would be a good complement to my degree. When I return to my family bakery, I will be a quality assurance manager."
Moving Leads to Growth
Making the transition to K-State and then AIB International wasn't as hard as he thought. "Coming from a very small country, it wasn't too overwhelming. I thought it was nice; a good transition since it wasn't a big city. The people of Manhattan give off a very close, community-type feel that I really like."
Even given his family's long involvement in the baking industry, Tito discovered a wealth of new information to be learned. "Here in Kansas in 2011 when I enrolled at K-State is when I seriously started work in the baking industry," he said. "And once I started the BS&T, I can say I was learning new things every week from different people, being around so many professionals from the industry."
Happy surprises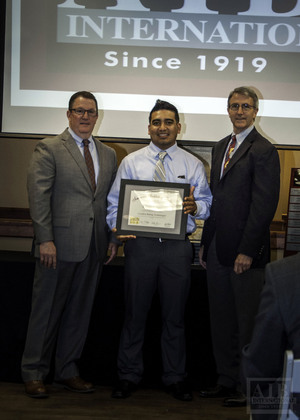 Besides a solid baking education, the BS&T course offered advantages Tito had not expected. "Teachers and classmates come from so many different cultures. Not only do you learn things from the baking industry, but on a personal level you also grow." Most BS&T class cohorts have students from Asian and Latin American countries such as China, Japan, and Mexico, as well as students from all over the United States.
Presidential advice
Class 186's president of course had advice for those future students who will follow him in the BS&T. "Take advantage of every opportunity [you] have at AIB," said Tito. "From my experience, the teachers were very willing to go the extra mile and help us. I would encourage everyone to take full advantage of that opportunity!"
More than a job
Baking is Tito's chosen career path, and armed with his degree, the BS&T course, and the experience gained from both, he's off to a solid start. But it's not just the science that draws him to baking, there's something more to it. His favorite thing about baking is what it brings to others. "It is always a good feeling when you create a delicious product and you see the enjoyment on people's faces when they are having something you made."