No doubt, 2021 has been a year of unique challenges for the entire food and beverage supply chain, including those of us in food safety. Despite the near-constant adversity many have faced, this year has also included numerous opportunities for us to raise the bar for food safety. We are proud of this year's many accomplishments and to have partnered with manufacturers around the world to continue successfully producing safe, high-quality food. Let's look back at some of this year's highlights.
In March, Lesaffre's North American Corporate Office in Milwaukee, Wis. became first location in the world to achieve certification to AIB International's Pandemic Prepared Certification for Corporate Offices . Achieving this certification demonstrated that Lesaffre had prioritized employee health, well-being, and safety, building employee confidence and support for their return to working in the office.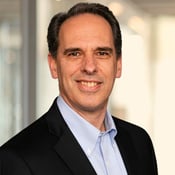 We then welcomed Dan Martin as our President and CEO in April, succeeding Andre Biane. Martin has since been instrumental in working to raise the quality and global geographic coverage of professional services we provide, while getting closer to our individual customers' needs so that we can better adapt our offerings for them, and improving our analytics and technology to help our customers profitably grow their businesses.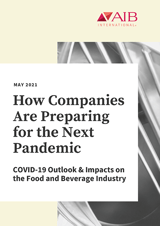 Then in May, we unveiled research that assessed the impacts of COVID-19 on the food industry and the outlook on what's next. What we found was startling – food and beverage companies that say they were better prepared were 2 times more likely to report no significant change in operating costs and were 2.5 times less likely to have experienced a decrease in revenue. This clearly demonstrates the need to critically examine pandemic preparedness plans with the goal of being prepared for future disruption.
The second half of the year was highlighted by the launch of some of our most popular online training courses:
PCQI Online – Each facility's Preventive Controls Qualified Individual (PCQI) and food safety team carry a huge responsibility – ensuring the safety of products for human consumption. Our PCQI Online course develops the necessary knowledge, skills, and competencies in Preventive Control Qualified Individuals to ensure they can maintain compliance and are educated on the latest regulations.
Food Safety Culture Online – Every facility wants to establish a food safety culture. This course provides practical guidance on creating, implementing, and measuring a plan for achieving it. From smart goals and infrastructure investments, to change management and employee education, you will learn the management techniques that will leave a lasting impact and break down barriers to creating a positive food safety culture.
Food Defense Coordinator Online – The FDA's FSMA regulations require that all food facilities develop sound food defense programs to minimize their intentional adulteration risks. Designed for anyone responsible for the development, implementation, and management of a food defense program for a facility or corporation, this course will challenge how you handle intentional adulteration by developing vulnerability assessments, monitoring procedures, corrective actions, verifications, and training programs.
Thanks to each of you for entrusting AIB International with your food safety training, certification, and inspections & consulting. As we put a bow on 2021, we look forward to your continued partnership in 2022.