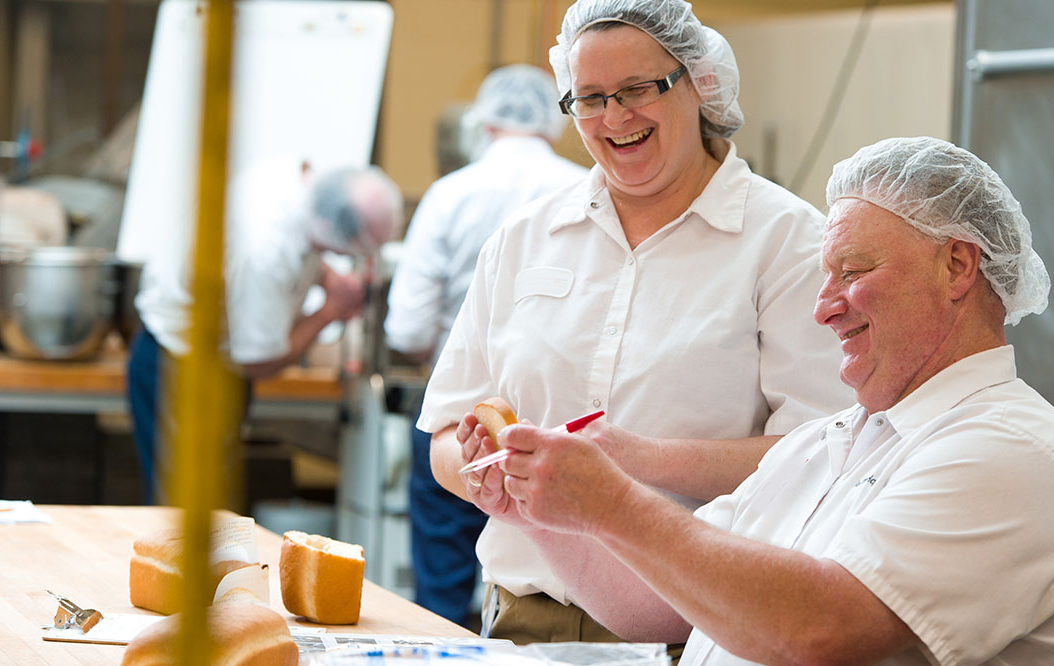 As the baking industry's workforce evolves, commercial bakeries will be challenged to maintain product quality and regulatory compliance. AIB International is leading efforts to train the next generation, we invite you to stop by our tabletop #426 during BakingTECH 2020, March 1-3 in Chicago.
During BakingTECH 2020, AIB International will showcase certification and training resources that provide commercial bakeries an edge both now and in the future. With products that leverage technology and expertise to engage a more diverse workforce, AIB International is leading efforts to prepare tomorrow's baking industry leaders.
BakingTECH visitors are invited to stop by the AIB International MarketPlace tabletop to explore products that support future goals, including programs like BakePro Certification and VirtualInspector, which you can demo at the conference. Additionally, AIB International's experts will be available to ensure our partners are prepared to address regulatory requirements, including the FDA's FSMA Intentional Adulteration Rule. AIB International's Earl Arnold will present "FSMA Inspections – What to Expect and How to Prepare," speaking on facility preparedness for FDA inspections.
Nicole Rees, product director for Mauri North America, will be speaking at the AIB International sponsored session, "Clean Label: Mythbusting Edition." She will explore topics including consumer perceptions and industry viewpoints on cleaner label products, clean label alternatives for functional ingredients and production hurdles.
As part of our continued commitment to the baked goods industry and the next generation of baking talent, AIB International has made a $40,000 contribution in support of ASB's scholarships. We're privileged to be presenting trophies and checks to this year's product development competition winners at BakingTECH 2020.
We hope you'll join us at BakingTECH 2020 to learn about AIB International's latest innovations and meet with our experts, who will put their expertise to work for your business to raise the standard for food safety and quality. Learn more about BakingTECH 2020 and register to attend.