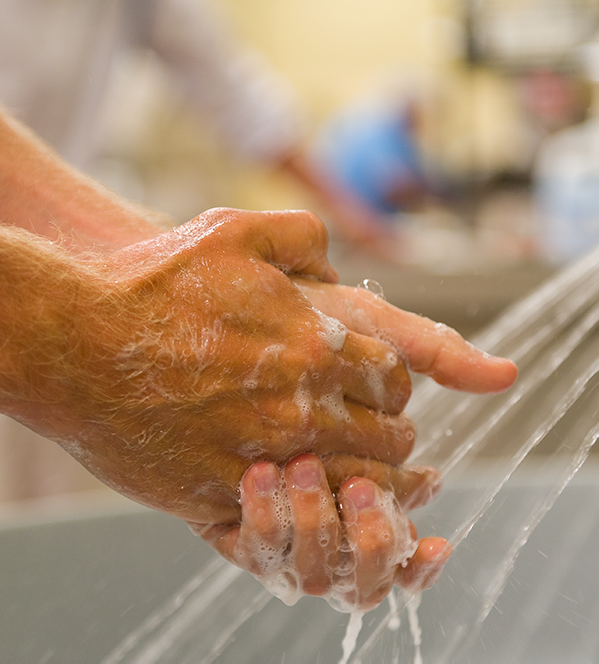 Updated: March 18, 2020
At AIB International, it's our mission to ensure the enjoyment of food – everywhere. With this in mind, we've been closely monitoring the global Coronavirus (COVID-19) situation and its impact on the health of our employees and our client's operations.
The virus has now spread to more than 30 countries and continues to expand its reach. Our dedicated Task Force and Leadership Team are monitoring developments daily and actively implementing the measures needed to protect the health of our employees and clients, and the safety of the foods they produce.
Travel Restrictions
(updated March 18, 2020)
We are following travel advice from the WHO and local state departments, such as the U.S. State department, of our staff around the world.
We continue to monitor the virus's reach and will expand these restrictions to include additional 'high risk' countries as the situation unfolds.
We are also in contact with all staff live in or who have visited these countries with confirmed COVID-19 cases in the past 14 days. We will not schedule work activities for any of these individuals until at least 14 days after the date they returned and only after verifying that they do not exhibit any symptoms related to COVID-19 for 14 days.
We will diligently and proactively work with our clients to reschedule any training, consulting, inspecting or auditing activities to ensure the health and safety of all parties involved.
For AIB International employees to be cleared for work they must attest to their manager that in the last 14 days they have not:
Travelled to, from or through any of the countries listed above.
Knowingly been in direct face-to-face contact with any person who has travelled to, from or through any of the countries listed above.
Knowingly been exposed to any person with a suspected or confirmed case of COVID-19.
Our employees have been instructed to comply with client requests for COVID-19 health status information insofar as they do not violate their privacy rights.
Personal Health
We've communicated to our employees what COVID-19 is, its symptoms and the recommended actions they need to take to prevent contracting or spreading the virus.
According to the World Health Organization, common signs of infection include respiratory symptoms, fever, cough, shortness of breath and breathing difficulties. AIB International employees who exhibit flu- or cold-like symptoms such as these will not work until they are well and cleared to return.
Employees who are healthy and doing work in areas without restrictions have been advised to minimize contact with others (i.e., avoiding public transportation and physical greetings like handshaking, etc.), to wash hands frequently and use alcohol-based hand sanitizers.
We've also advised our staff that they should comply with requests for a personal temperature reading when traveling or prior to entering a client facility, and that clients may ask them to wear a face mask.
Further recommendations on how to prevent the spread of this virus can be found with the Centers for Disease Control & Prevention and the World Health Organization.
We will continue to share regular updates with you and our employees, while also assuring their health and well-being during weekly team meetings.
Questions
Questions about your AIB International inspection, audit or training event should be directed to info@aibinternational.com, or to your regional office.
As always, we appreciate your partnership and continued commitment ensuring food safety.