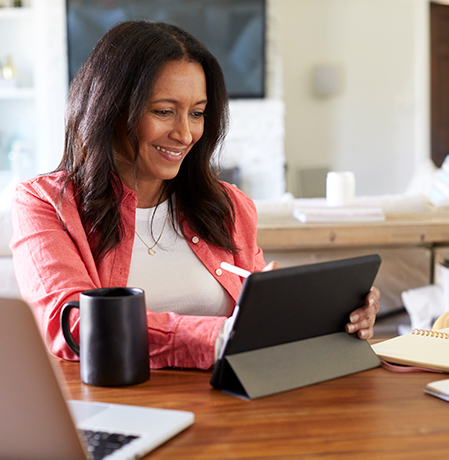 During Monday's "Food Safety and COVID-19: What Businesses Need to Know" webinar, we fielded a number of good questions from attendees. Three of the most pressing questions and our recommendations for each are included below.
1. Can food or food packaging transmit COVID-19?
According to the FDA, "Coronaviruses are generally thought to be spread from person-to-person through respiratory droplets. Currently there is no evidence to support transmission of COVID-19 associated with food."
However, there is new data to suggest that the COVID-19 virus can survive a few hours on contact surfaces or objects. Hence, a vigorous enforcement of good hygiene, sanitation, and GMPs are vital in a food processing environment. Additionally, it is critical to follow the 4 key steps of food safety—clean, separate, cook, and chill. In general, common disinfectants can kill COVID-19 virus. Please check the EPA-registered disinfectant products on the Disinfectants for Use Against SARS-CoV-2 list that have qualified under EPA's emerging viral pathogen program for use against SARS-CoV-2, the coronavirus that causes COVID-19.
2. How do I keep my workers safe from exposure?
It's important that staff are trained and using food hygiene procedures, which is the best way to keep them healthy. Additionally, it is advised to re-double the cleaning and sanitation of all the frequently touched surfaces in the workplace, such as workstations, countertops and doorknobs.
If an employee becomes ill, follow your employee policies and procedures closely. Employers should inform fellow employees of their possible exposure to COVID-19 in the workplace, while maintaining the confidentiality of that individual. The sick employee should stay home until they are better and no longer pose a risk of infecting others. Employers should consult with their local health department for additional guidance.
3. What does "re-double your sanitation efforts" mean?
The use of good hygiene practices, coupled with GMPs, are vital in a food processing environment. It's critical that the food supply chain has these practices in place and that your commitment to supporting them is stronger than ever.
Good Hygiene Practices
Based on research published in The New England Journal of Medicine, we know that the virus could survive in aerosol droplets for up to three hours after being coughed out into the air. Additionally, this study found that the COVID-19 virus survives for longer on cardboard (up to 24 hours) and even longer on plastic and stainless-steel surfaces (up to 2-3 days). However, the researchers found that COVID-19 virus can last only for about four hours on copper surfaces. The results provide key information about the stability of COVID-19 virus on different contact surfaces such as door handles, plastic-coated or laminated worktables.
Manufacturers need to ensure that the staff are trained appropriately in food hygiene procedures and that facilities are provided, including hand sanitizers, hand washing stations and toilets, enabling staff to practice good hygiene. It is also important to remain vigilant and follow sick employee rules strictly.
Good Manufacturing Practices
GMPs are the foundation of any good food safety program. Our Food Safety Essentials training offers online, entry-level support for learning and the application of the basic concepts of GMPs. Written by food safety professionals for frontline workers, Food Safety Essentials reduces the time spent scheduling and budgeting training with an automated system that instantly records and updates your training records. With this bilingual training, your QA technicians, maintenance crew, line workers, temporary workers, and hourly personnel will all be on the same page.
See our business continuity services, free resources and list of upcoming webinars.
If you need additional information, please email us at info@aibinternational.com.