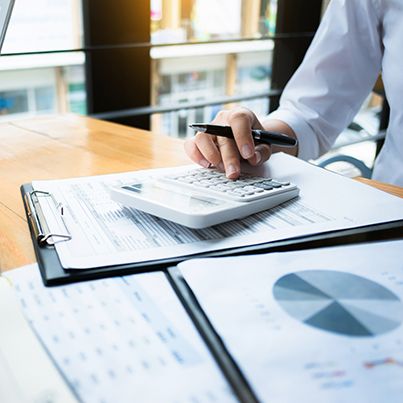 On April 6, we hosted our "Food Safety and COVID-19: What Businesses Need to Know" webinar, the fourth in our ongoing series. Below, you will find links to resources that may be useful in addressing your food safety needs in relation to COVID-19. As you have additional questions, please email us at info@aibinternational.com and we'll provide you with the right expertise.
As a starting point, visit our Solutions for Businesses Impacted by COVID-19 page for expertise and virtual training solutions that can provide you the support necessary to continue ensuring food safety and quality. You can also access our free COVID-19 Site Self-Assessment Guide, which will help you determine best practices, priorities, and how to navigate the COVID-19 crisis.
What Should You Be Planning For?
My facility has to close quickly for a COVID-19 emergency, what should I consider?
Crisis management – Who are the crisis management team members? Are they the same members as are usually involved? Or, do you set up a Crisis Management Team specifically focused on COVID-19? How about your suppliers and frontline workers? Take our Crisis Management Online course to learn more.
Food security/defense – While down, is your security program maintained? Does your CCTV have sufficient memory to continue recording? Do you still conduct a grounds security inspection?
Integrated pest management (IPM) – When preparing a closure, how do you defend against a pest infestation? Pests do not need a staff card to gain access, so it's important to prevent them from entering. Make your pest control operator (PCO) part of your team – they will be critical to monitoring pest-sensitive ingredients. Review our guidance for selecting a pest management partner that is right for your operation.
Maintenance shut down procedure – Your engineering team is great resource during a closure and to ensure a smooth restart. Unused and exposed tools and equipment are a good hiding place for pests. Work with your pest control provider, engineering team and operations team to minimize your risk.
Communicate with suppliers - Suppliers, including maintenance, are essential during a shut down. If shutting down, maintenance will need to have a schedule and procedures that allow you to start up again quickly.
Staff training – A shutdown is not a vacation. It's an opportunity to train your team. Take a look at what training might be right for your team.
After being closed due to COVID-19, my facility is restarting production. Where do I begin?
Basic Food Safety Essentials – Prevention requires effective social distancing. How do you control people flow, minimizing cross infection? Production shifts planning, breaktime planning, man-materials flow mapping and waste flow mapping. Can you use different colored uniforms/bump caps to identify different shifts and visitors? Our training can provide your team the expertise necessary to continue producing safe, high-quality food.
Ingredients supply review – What you have done well in your own facility is one part of the supply chain. This situation calls for an active communication with your suppliers, requiring a confirmation of their food safety and GMP programs.
Food labeling review – Be highly sensitive to ingredient changes. Mixing room operators can be the first line of defense to identify ingredient changes, identifying ingredients that have gone bad because of logistics delays, or because the ingredient storage conditions have changed. In case an ingredient needs to be changed because of any reason, product label review is critical.
PPE and isolation practices – Does your team have the right gear to not only maintain food safety, but also personnel/worker safety?
There is a high demand for my products, what should I consider when increasing capacity?
GMP Inspection – Demonstrate your dedication to providing safe, high quality food products and gain a competitive advantage in the marketplace with a GMP Inspection from AIB International. Your facilities and those of your suppliers could benefit.
Personnel access control – Who has access? Is it the same as before, limited or increased? Understanding who goes where can also help you implement social distancing procedures.
Logistic and distribution risk analysis – Drivers, auditors and others. How do you control their access? And communicate that access to them?
Food fraud – Your ingredient suppliers face the same problem you do. Do they have sufficient ingredients to produce the specification that your products require? Do you have the knowledge and tools that your team, including procurement / purchasing, to understand food fraud risk?
Food Safety Essentials – For frontline and temporary staff, training is critical to maintaining food safety and quality. Support all your food safety programs with low-cost, entry-level training.
Warehouse/external distribution center management – How about downstream logistics? What happens to your products after they leave your facility? Are they being taken care of in the DCs? Remember, all food manufacturers face the same logistic difficulties. Your products continue to carry your brand name. Are they being protected along the distribution chain? Learn more by conducting a DC/logistics GMP inspection.
What Should You Be Implementing Right Now?
How do I manage visitors and contract service providers in my facility?
Determine critical services – Determine who (IPM, janitorial, maintenance, service deliveries) are necessary and which can be postponed. For example, you may have told your pest company not to come, which is not a best practice. Maybe just consider service at a different time of the day, limiting their exposure to your team. Schedule the timing of critical services visits (if possible) when fewer are people on site. Temporary and part-time employees need consideration as well. Work with your agency on training and duration of the employment to help reduce or eliminate daily turnover.
Visitor policy review – Establish best practices and policies for both scheduled and non-scheduled visitors. This could include a single point of contact for all visitors. You should also consider how you will handle a state inspector showing up.
Develop a basic screening questionnaire – You may also want to develop a basic screening questionnaire to determine site access, including "Have you been traveling? Do you have a cough/fever/other symptoms?"
What can be done to observe physical distancing in a Production Facility?
Larger gaps between shifts – Most facilities have a small overlap between shifts. Schedule a gap (or if you have one, a larger gap) between shifts so personnel from each shift don't overlap and sanitation can have time to sanitize time clocks, lockers, etc.
Staggered break times – Be prescriptive with breaktimes so there are no crowds during breaks and limit personnel in the lunchroom and locker rooms.
Taped floor in common areas – Put tape on the floor in areas where people work closely to mark off adequate spacing (think inspection table) and other common areas. Apply what some of the retail stores are doing.
Assigned tools and materials – Assign an owner responsible for sanitizing (pens, clipboards). Assign materials like wipes, boxes of gloves, etc., to a single individual.
Zoning – This may need to be a temporary change. Like with visitors, consider only one entry door and a separate exit door to control the flow. If you only have one door, establish a red light/green policy for everyone coming and going.
What Else Do I Need to be Doing?
Handwashing, Handwashing, Handwashing – We know you've heard it, but it is worth repeating. WASH YOUR HANDS. Often. And do not touch your face! Keep in mind, extra handwashing will lead to cracked and dry skin, leaving hands even more vulnerable. Most facilities do not allow hand lotion, so gloves may be more important than ever.

Provide a timer or a video – Provide a timer or a video mounted above the handwash sinks to facilitate the 20 second rule. This video from Johns Hopkins highlights key handwashing steps: https://www.youtube.com/watch?v=IisgnbMfKvI
Temporary jewelry policy – Even if you normally permit plain wedding bands or watches for some staff, consider a temporary ban since it's hard to clean under them.
Live demonstration (ex. Glo Germ) – Do a Glo Germ demonstration to show how important the thorough cleaning of hands is. Seeing is believing!

Communicate with your 3rd party cleaning vendors – They may be bringing in new/different chemicals during this time, which you need to know about. They should also be on the same page as you regarding handwashing and other sanitation amended procedures. You may need them to clean additional areas like doorknobs, timeclocks and others.
Communicate new sanitation measures – Communicate with personnel any new sanitation practices being put in place during COVID-19 to avoid confusion and why they're in place. Employees need to be aware of high touch areas and can help identify when an area needs additional sanitation, or areas you may not have considered that have high traffic flow.
As you have questions or need additional insights, please contact us at info@aibinternational.com.