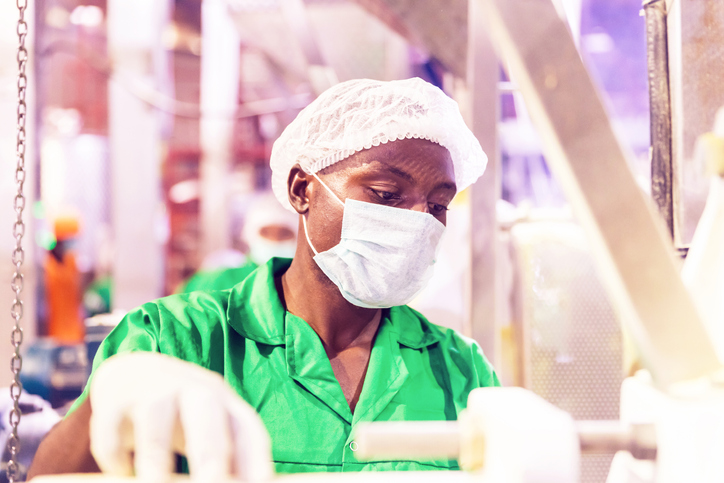 During our Monday, May 11 "Food Safety and COVID-19: What Businesses Need to Know" webinar, Earl Arnold, Food Safety Professional, highlighted the "Top 5 Actionable Recommendations" to help convey priorities for what you should be doing in your facility right now. So what is the #1 thing you should be doing?
Prepare for the Next Crisis
The #1 thing you should be doing right now is preparing for the next crisis. While we're not sure anybody could have accurately predicted the scope and scale of the current pandemic, or its impact on the food supply chain, there are measures you can put in place to protect your business from the next crisis or disruption. And if using the current situation as a guide for future preparedness, you'll be prepared for just about anything the future brings.
Pre-planned strategies also allow team members to contain the damage, respond to those impacted, restore customer confidence, and return to normal operations quickly. A structure that defines responsibilities and how to accomplish assignments leaves nothing to guesswork. This doesn't mean that adjustments to the plan won't be needed to address a unique situation, but the framework is established. A planned response is also a focused response. Crises always cause stress and chaos, but planning helps maintain a sense of calm while working to resolve the issue.
Start development of your crisis plan by taking our Crisis Management Online course. It will help you optimize response time and get your business back to normal quickly after crisis strikes, with the 6P approach to crisis management.
You will also be prepared for the unpredictable. Learn to handle any crisis that comes your way, whether it's product recalls, natural disasters, internally caused incidents, externally caused incidents, and supplier or distribution caused crisis – or maybe even a pandemic. Our scenario-based course uses industry best practices to help you develop an effective and compliant Crisis Response Plan that works best for your product and business.
Should you have questions or need additional information, please email us at info@aibinternational.com.