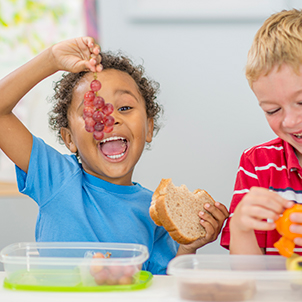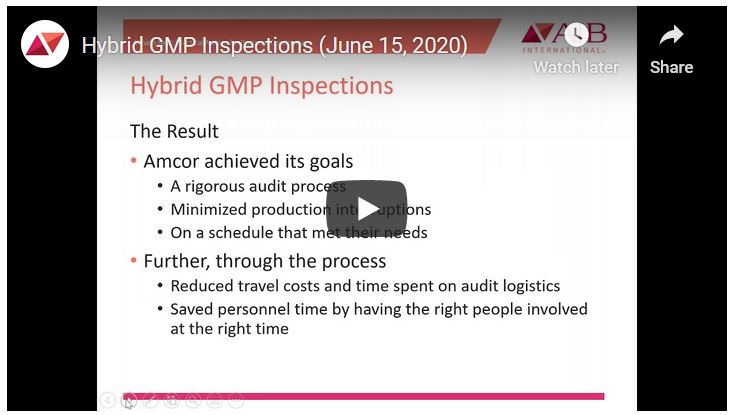 Why Should I Schedule a Hybrid GMP Inspection Now?
With more portions of the U.S. beginning to open for business, we expect a dramatic increase in food manufacturers vying for inspector availability. By scheduling your Hybrid GMP Inspection now and having us complete the document review before the rush, your on-site inspection can be completed quickly once your site is accessible. In this turbulent time, your ability to continue providing safe, high-quality food will build trust with your customers.
Maintain Your Certificate – Uphold Food Safety Culture – No Production Interruptions
What is a Hybrid GMP Inspection?
In response to COVID-19, AIB International has launched Hybrid GMP Inspections. Just like our highly regarded GMP Inspection, the Hybrid GMP Inspection is based on our Consolidated Standards for Inspection and aims to provide retailers and consumers with assurance of Good Manufacturing Practices. These standards evaluate how well the operational methods and personnel practices, maintenance for food safety, cleaning practices, integrated pest management, and prerequisite and food safety programs are working in your facility.
Our innovative Hybrid GMP Inspection program includes a virtual desktop review of your GMP Program, followed by an unannounced site inspection to be performed within six months of the desktop review.
What are the Benefits of Hybrid GMP Inspections?
The Hybrid GMP Inspections process is interactive and educational. Representatives from more than one facility can also be involved, so your whole team can learn and benefit from the process. Further, there is no interruption to your production, which is critical as you may have increased production in response to consumer demand. After completing the virtual review and unannounced site audit, you will receive certificate of completion with your audit score. Best of all, the Hybrid GMP is the same length as an in-person inspection, but with one less day of travel, so a cost savings to you.
For more on how Amcor utilized Hybrid GMP Inspections to maintain production and ensure food safety, download this case study. It profiles their challenge, how Hybrid GMP Inspections provided a solution, and Amcor's results.
As you have questions or need additional insights, please contact us at info@aibinternational.com.