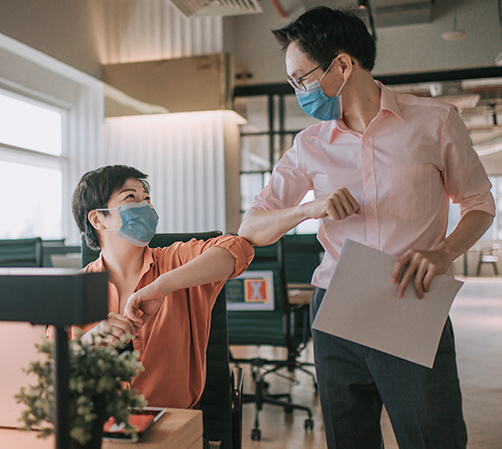 At the very least, the first half of this year offered some distinctly unique challenges for the food and beverage supply chain. Yet, it has also provided numerous opportunities to learn and improve how we operate through changing times. No doubt you may have been inundated with a bevy of new information and best practices during this time, so we've compiled our Top 3 Most Popular blogs from the first half of 2020. These blogs help illustrate not only the evolution of information available on Coronavirus, but also how much the industry has learned and implemented in such a short period of time.
Early in the pandemic, we were closely monitoring developments daily and actively implementing the measures needed to protect the health of employees and clients, and the safety of the foods they produce.
We also offered the most current guidance at the time on travel restrictions and personal health, as well as insight from the World Health Organization (WHO) about how people can protect themselves.
As various global health and food safety agencies began to understand more about the Coronavirus, we compiled expertise based on three key questions about the virus in relation to food safety.
As we noted then, per the FDA, "Coronaviruses are generally thought to be spread from person-to-person through respiratory droplets. Currently there is no evidence to support transmission of COVID-19 associated with food." We also recommended that sanitation practices, including good hygiene practices and Good Manufacturing Practices, were critical in actively preventing transmission of the disease and continuing to ensure employee and food safety.
As a recap of ongoing our "Food Safety and COVID-19: What Business Need to Know" webinar series, we highlighted the top 10 most-asked questions about the Coronavirus and its relation to food safety.
We covered everything from mask/PPE use and the viability of the virus on various surfaces to audit capabilities during the pandemic and the implementation of additional sanitation/food safety measures. It's a highly comprehensive, yet concise, summary of steps that can and should be taken by organizations across the food and beverage supply chain in response to the pandemic, much of which still applies today.
If you have any questions or need additional information, please contact us at info@aibinternational.com.