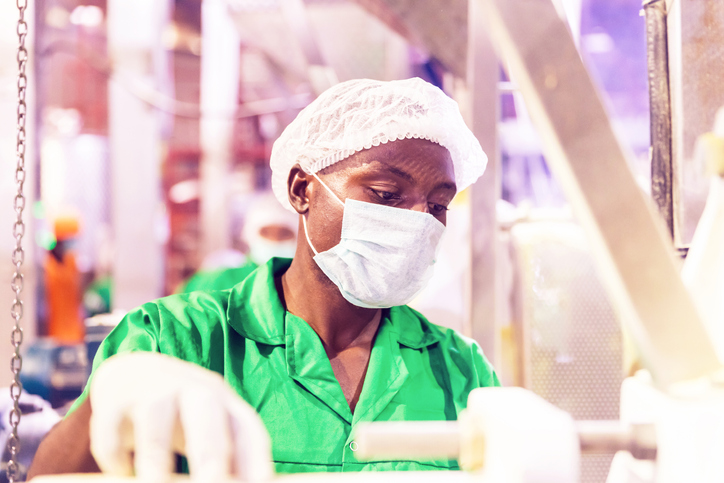 There is a lack of trained and qualified personnel in today's food manufacturing workforce. By not providing your team with the training they need to succeed in their careers, you're shorting them and food safety. AIB International's Bret Zaher offered insight into expertise and services that can help stem that gap in the short- and long-term and assist you in prioritizing your commitment to training.
Watch Past Webinars & Download Slides
In the Short-Term
Assign an Expert – Minimize disruption to your operations with our temporary virtual or on-site technical experts. Business impacts from COVID-19, personnel changes and sudden increased demand can impact your operations and your team's capacity in the blink of an eye. When you unexpectedly need an additional Sanitarian, Food Safety Manager, QA Manager, Integrated Pest Managers, Baking Consultant or Food Labeling Consultant, AIB International's Assign an Expert service can get a technical expert on your team quickly. Our experts are available to fill positions by the hour or for weeks at a time and are well-versed at stepping into large, complex operations to oversee management, closures and high-risk issues.
In the Long-Term
By prioritizing your commitment to training, you can support the next generation of food safety professionals. Our Virtual Classroom provides you with live, instructor-led, interactive, convenient and cost-effective virtual training. And, you can join a live training event from any location, while engaging and learning as if you are physically present in the classroom. A complete seminar calendar through the remainder of 2020 is found on our website.
Training – Food Safety
Our training seminars allow you to keep pace with shifting regulations and modern consumer demands.
Our industry-leading courses and online training offerings help your company comply with the FDA's food labeling requirements. These courses include:
Training – Private Seminars
Most of these public seminars can also be offered as private training, tailored to the size and needs of your team, and at your chosen time and place.
Training – Online
Start right now with online, self-paced training for food safety, food labeling and baking. All you have to do is sign up, log in and start learning!
As you have questions or need additional insights, please contact us at info@aibinternational.com.