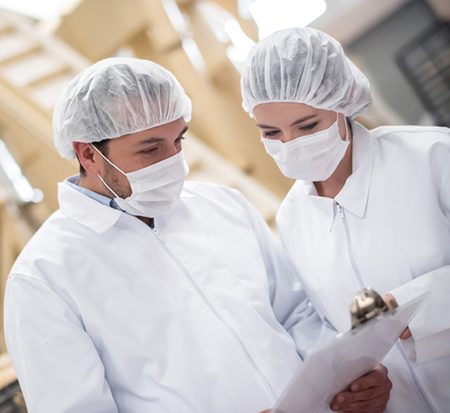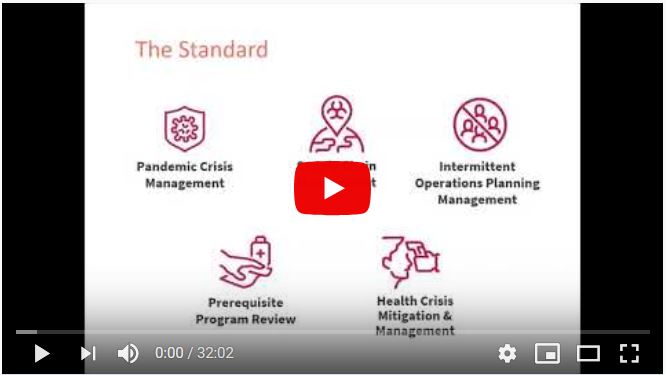 It's no surprise that in the midst of the pandemic, employee complaints are on the rise. Data from the Department of Labor shows that in April, May and June of this year, they were seeing an average of more than 20 whistleblower complaints per day related to COVID-19. We can assume that because these complaints are COVID-related, many of them were spurred by situations where employees felt unsafe in their job duties. Maybe they were without proper PPE or knew of an employee who was at work while running a fever, or believed that worker safety protocols were being compromised due to increased product demand or a workforce shortage.
"But, they were unprepared and left themselves and their employees vulnerable."
Each of those situations resulted in an investigation, placing increased scrutiny and costs on those operations. But, they were unprepared and left themselves and their employees vulnerable. Having a plan in place could've prepared them to have PPE suppliers identified or proper PPE already stocked; They could've had screening measures quickly in place; They could've increased safety protocols to support those workers. The list goes on.
Insurance Costs Increasing
When thinking about the insurance-related costs associated with the pandemic… thus far, there have been $80 billion in estimated COVID-19 insurance claims in the food and beverage industry and a 44 percent increase in D&O insurance cost in Q1 2020. These costs are only expected to further increase in the future, and they will come back to you.
During your next open enrollment period, who wants to stand in front of their employees and tell them your company was unprepared for the pandemic, so their insurance costs are going up?
Having a plan in place to help ensure the health and well-being of your employees in the midst of a pandemic can help reduce that risk and associated costs.
Liability Claims Are On the Rise
We're also seeing that employment liability insurance claims have increased. In fact, more than 676 employee lawsuits have been filed in the U.S. due to COVID-19 issues, resulting in an estimated $3.6 billion in claims and litigation related to employment practices liability.
"The best way to counter such claims is to have a best-in-class health and safety plan."
Too, worker's comp is the exclusive remedy for injured workers today. However, employees can file a lawsuit for additional damages if they believe the employer's negligence caused the issue – the best way to counter such claims is to have a best-in-class health and safety plan, which demonstrates your organization's commitment and associated investment to exceed published CDC and OSHA guidance.
Impacts to Reputation and Morale
Finally, how have sick employees, plant closures, or increased internal scrutiny about the worker safety practices you have in place impacted your ability to maintain the positive reputation of your company and brands?
Much like you would prepare a crisis plan for unexpected events, you can plan ahead for pandemic-related events.
How might things have gone differently if your company and others had foreseen the pandemic and created a solid plan for managing the challenges it prompted? And if you could confidently tell your employees and customers, "We're ready!"? You will earn their confidence and business.
So How Can You Keep One BIG Step Ahead?
Innovative and proactive measures instill customer and employee confidence in your operation and demonstrate your commitment to safety. The Pandemic Prepared Certification was created specifically for the food and beverage supply chain and demonstrates your business's best-in-class health and safety plans. Want to ensure business continuity and differentiate your organization from competitors? Learn more by emailing us at ppc@aibinternational.com.