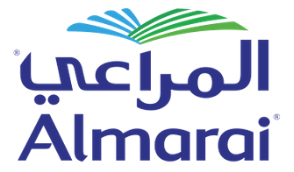 Almarai Company, a leading food and beverage company and the world's largest vertically integrated dairy operation, has become the first company in the world to achieve Pandemic Prepared Certification. This proactive measure is testimony to how their operation prepares for the future with this best-in-class protocol benchmark. Even during the ongoing pandemic, Certification provides assurance to their employees, supply chain and consumers that they are committed to establishing and maintaining best practices.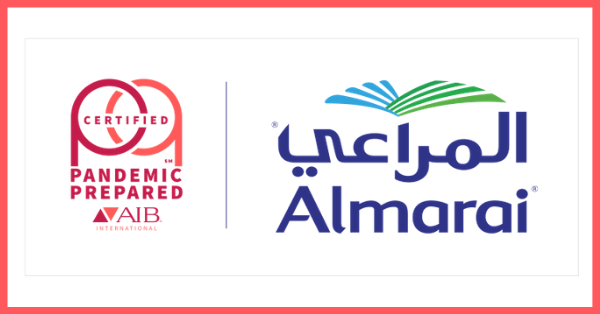 "Almarai is such a leading and influential brand, so for them to be the first to become Certified as Pandemic Prepared speaks to both the quality of the standard and Almarai's ongoing commitment to their employees, customers and consumers. Their work in achieving Certification has been unmatched and I'm confident they'll continue seeing its benefits well into the future," said Steve Robert, Global Vice-President, Sales/Marketing and Product Innovation, AIB International.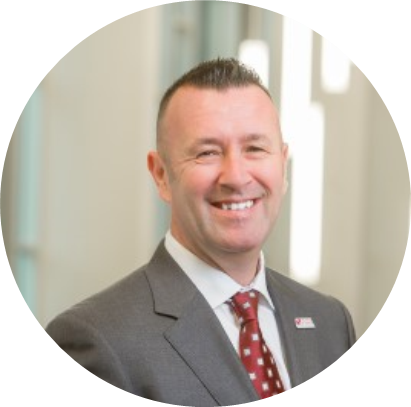 "Leading brands like Almarai understand the value of implementing and upholding industry-recognized best practices for supporting food safety and quality, employee health and business continuity. This results in not only internal and social benefits, but also significant bottom-line impacts due to their demonstrated commitment to decreased risk."
Committed to Continuous Improvement
Founded in 1977 and based in Saudi Arabia, Almarai wanted to ensure that their internal policies, programs and procedures already in place to deal with crisis management were effective and robust enough to meet the highest levels of scrutiny. They used the standard to evaluate their current practices and aligned where necessary.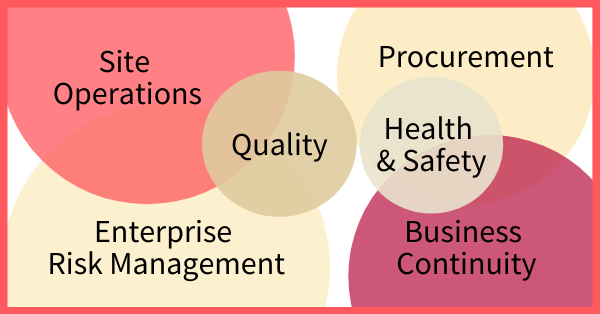 Their holistic approach included collaboration of Quality, Health & Safety, Enterprise Risk Management, Business Continuity, Procurement, as well as Site Operational teams, all of whom contributed to achieve an exceptional score for the certification audit. It is a clear endorsement of the work done by Almarai, not only in preparation for the audit, but over many years of world class operations to stay true to their principles of "Quality you can trust".
Customer Assurance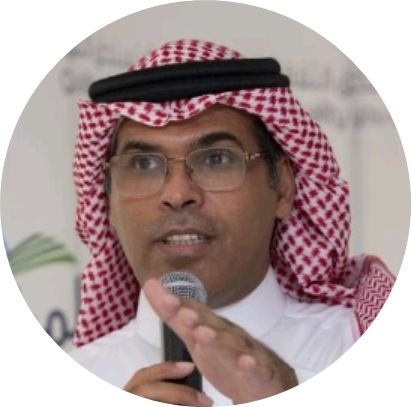 "At Almarai, as one of the most trusted food brands in Middle East, food safety and security is in the heart of everything we do to insure providing the best possible products every day to millions of consumers who trust our brand," said Abdullah Alotaibi, Head of Corporate Communication & Public Relations, Almarai.
"This certification allows Almarai to show both customers and consumers our reinforced commitment to providing world class food and beverage products, even under the most challenging circumstances."
Launched in July, the Pandemic Prepared Certification was developed because the food and beverage supply chain were ill-prepared for a global pandemic and the associated disruption it created in nearly every aspect of business operation world-wide.
Certification Requirements
Almarai successfully demonstrated proficiency in five distinct areas to become certified to the standard:
Pandemic Crisis Management
Health Crisis Mitigation Measures and Management
Pre-Requisite Program Review

Take the on-demand course on Pandemic Prepared Certification requirements.
While the Pandemic Prepared Certification requires an investment, active risk management protocols and continuous refinement to remain Certified, Almarai is now recognized as bringing the highest standards of integrity to the global food and beverage supply chain.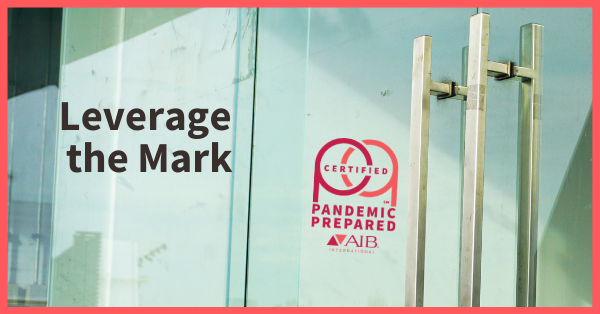 Leverage the Pandemic Prepared Certified Mark
By successfully passing the audit, Almarai is also now able to use the AIB International Pandemic Prepared Certification mark. This mark of assurance demonstrates that they've successfully completed the certification, resulting in increased trust with key stakeholders in the "best in class" crisis management planning and protocols they have in place.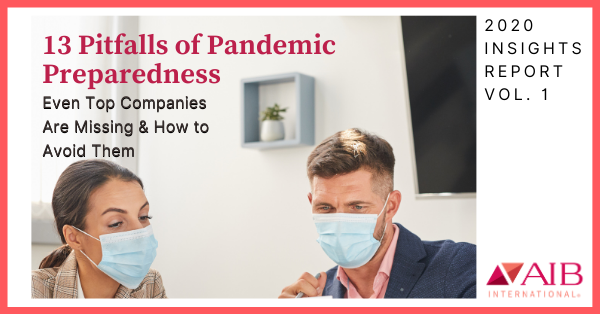 Many Top Companies Aren't Prepared
After reading or hearing about the Certification standard, you may be feeling pretty good about how your operation would fare in an audit. But you might be surprised at what even the best food and beverage companies are missing from their pandemic preparedness plans. We were.
In our reviews, we found that 75 percent of companies missed critical requirements in their plans. In fact, 75 percent also missed health crisis mitigation and management requirements.
We've compiled these 13 pitfalls so you can avoid making these same mistakes and keep your operations resilient in future crises.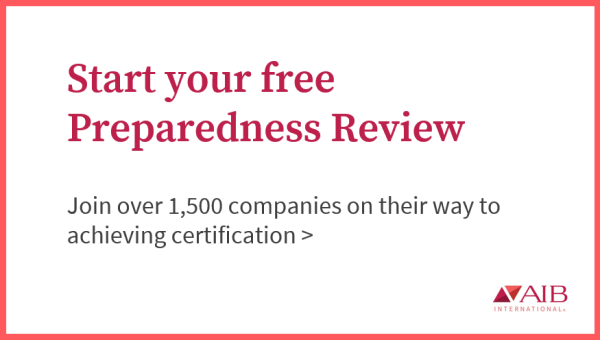 Preparedness Review
Sign up for a free pandemic preparedness review. Over 6 weeks you'll receive a checklist based on each chapter of the Pandemic Prepared Certification Standard to review your plans and protocols against.
For more information about the Pandemic Prepared Certification or to get started, contact ppc@aibinternational.com.