3 Ways Allulose Impacts Your Nutrition Label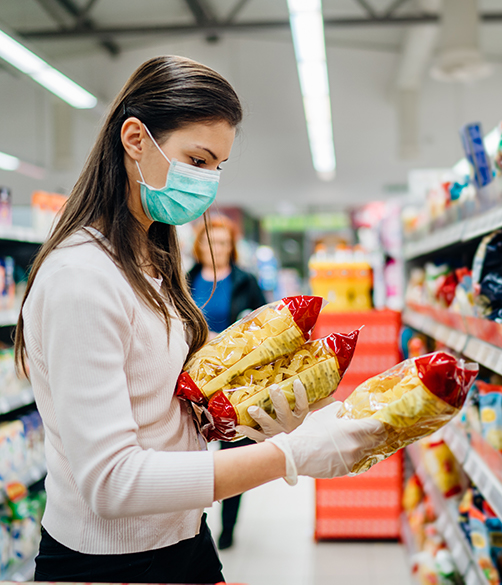 With the rise of Keto and other carb-conscious diets, allulose is gaining popularity as an ingredient for baking, snacks and confectionary.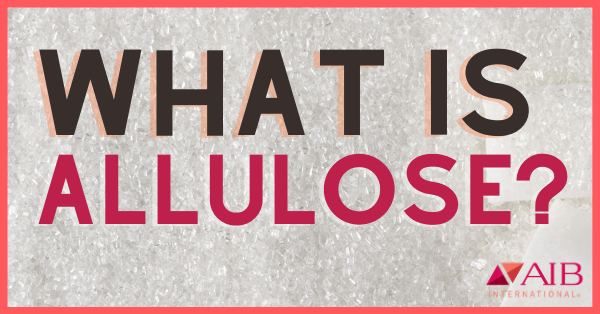 Allulose or D-psicose is a monosaccharide that occurs naturally and is present in small amounts in wheat, fruits like raisins and dried figs, and in many other foods like molasses, maple syrup, and brown sugar. It can also be synthesized from fructose by enzymatic epimerization, which converts fructose to D-psicose. In the past, the U.S. Food and Drug Administration (FDA) has not objected to three Generally Recognized as Safe (GRAS) notifications regarding the use of this substance as a sugar substitute in certain conventional foods and beverages (GRAS Notification Number (GRN) 400, GRN 498, and GRN 693).
In late October 2020, the FDA published their finalized guidance regarding its use with The Declaration of Allulose and Calories from Allulose on Nutrition and Supplement Facts Labels. The purpose of this guidance is to clarify how allulose may be represented in Nutrition and Supplement Facts Panels.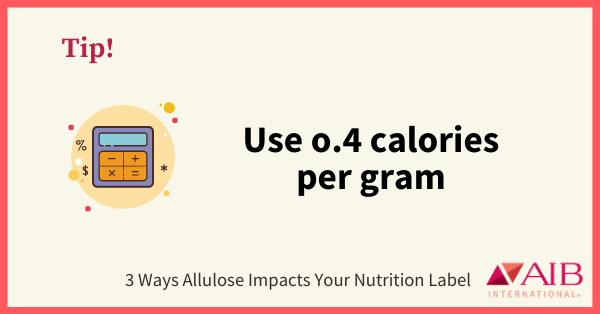 1. Use 0.4 Calories Per Gram
After reviewing evidence submitted in petitions, FDA concluded that the caloric contribution of allulose is very low, so the FDA will exercise enforcement discretion for manufacturers that wish to use 0.4 calories per gram for allulose.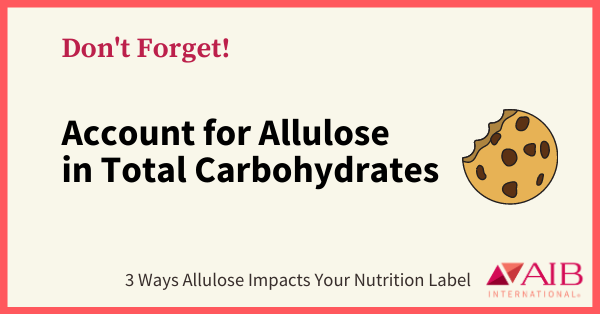 2. Don't Forget to Account for Allulose in Total Carbohydrates
Even though allulose contributes little to the calorie content in food, it is still a carbohydrate, so the FDA states in their guidance that it should still be included in the amount of "Total Carbohydrates" in the Nutrition and Supplement Facts panels.
3. Exclude Allulose from "Total Sugars" and "Added Sugars"
The FDA has also determined that allulose does not promote dental caries and is virtually unmetabolized in the human body, so they will exercise enforcement discretion with respect to:
Excluding allulose from the "Total Sugars" value
Excluding allulose from the "Added Sugars" quantitative amount and % Daily Value declaration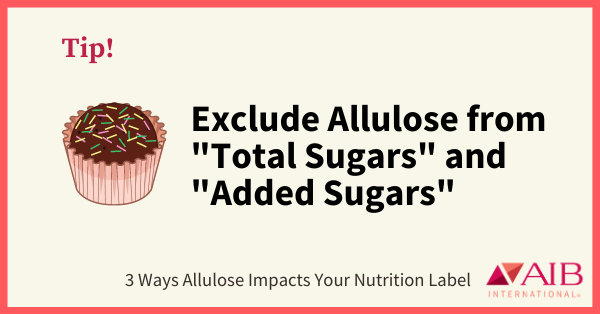 Give Your Feedback to the FDA
The FDA also recently posted a Request for Information and Comments titled Sugars That Are Metabolized Differently Than Traditional Sugars. They are asking for information and comments on nutrition labeling of sugars such as D-tagatose and isomaltulose, which are similar to allulose in that they are metabolized differently by the human body. These substances are used as sweeteners but appear to have a minimal effect on blood glucose and insulin levels. D-tagatose also appears to contribute fewer calories than sugar, so is often used as a sugar replacer in sugar-free candies and confectionery. The comment period is open until December 18, 2020.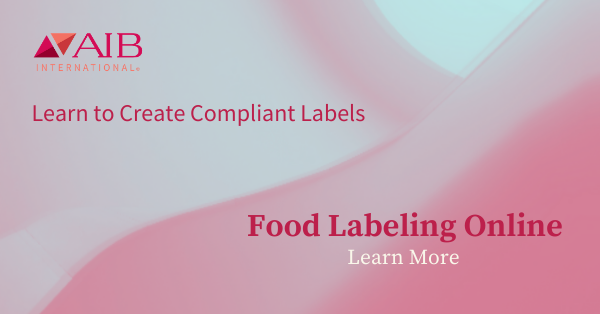 Food Labeling Online
Need the foundations of developing your food labels?
Get started now with Food Labeling Online. Incorrect labels are the #1 cause of product recalls.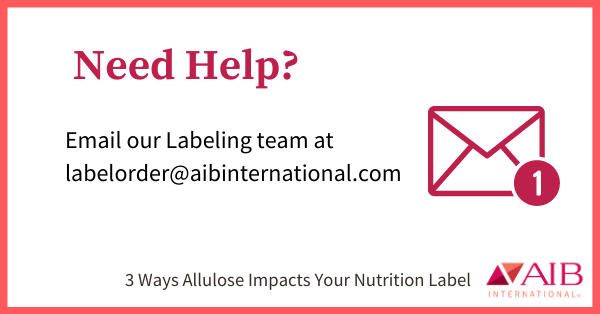 Contact Us
Need Help? Our Food Labeling team can assist you in understanding or making these changes to your labels. Email us at labelorder@aibinternational.com.