Is your operation feeling the pinch of staff shortages? Are critical issues impacting your ability to maintain food safety and product quality? That's where our Assign an Expert service comes in. Our experts can be on-site in your facility in a week and become part of your team for as long, or as short, as you need us. While there, they can provide valuable expertise by helping solve issues you don't have capacity to address, making sure your staff has the training they need to excel, and preparing your operation with a backup plan should something go awry – because if the last two years are any indication, it probably will.
With numerous experts assigned to facilities around the world, they have been tasked with leading program management, on-site staff training, plant closures, and various high-risk issues. Based on some of the most recent work of three of our experts noted below, choose the expert that would most help improve your facility.
Allie Sequera-Denyko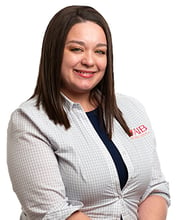 Allie Sequera-Denyko is a Manager, Quality Assurance, North America – During Allie's most recent assignment, she helped sustain operations by identifying issues of concern in the plant and worked with them to plan the appropriate work with both contracted and internal cleaning and maintenance. She also helped upskill several members of their management and frontline teams to ensure backups in the event people leave, retire, or just take vacation. With another customer, she worked with their team to address old standards of operations and practices, while focusing on compliance with current cGMPs. This included on-site training on prerequisite programs, food safety, and food defense.
"Your impact here has changed us forever, and for the better."

Bret Zaher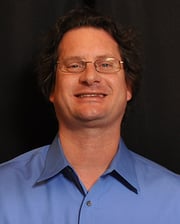 Bret Zaher is a Manager, Operations, Americas – One of the biggest on-site challenges Bret recently faced was helping a customer whose Master Cleaning Schedule was three months behind schedule and missing key items. He helped establish weekly visits from their general supply vendor and monthly visits from their chemical supplier. He then organized their chemical cage so compatible chemicals were being stored together and so non-compatible chemicals had their own spill kits, while ensuring that chemical containers were being disposed of properly. He also updated their chemical inventory list and chemical purchasing program, while establishing automatic reorder points for supply and chemical inventory so they don't run out.
Read more about Bret's expertise as an Assign an Expert at BakingBusiness.com in the "Pro Tip: Don't let a labor shortage compromise sanitation" editorial he authored.
Having Bret serve as additional management support and a trained set of eyes to help identify gaps in the customer's systems was invaluable.
David Bancroft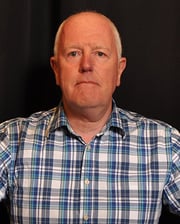 David Bancroft is a Food Safety Professional, EMEA – Working on-site with a snack manufacturer for 50 days, David managed progress of their workstreams, taking a considerable load off site management. This enabled them to focus elsewhere during a time of increased production to meet high customer and consumer demand. His focus was on allergen control, walking their production lines to assess and ensure control systems. During that time, he logged 120 findings related to allergen control and GMPs, while identifying 10 opportunities for training and dust control. He also made recommendations for best practices regarding allergen control, vendor assurance, foreign body risk minimization, infrastructure, back-up suppliers, future training audits and allergen audits.
Serving as a bridge between site and corporate teams, David offered a voice of calm, consistency, and reason during a time of considerable change for the manufacturer.
No matter the complexities of your operation, these experts and others around the world are ready to step in, quickly get up to speed and help your operation with its most pressing needs, while providing you the confidence and coverage to quickly adapt. Let's get one of our best experts on your floor.
Please contact us to learn more about how Assign an Expert will provide value to your operation.
Request a Consultation