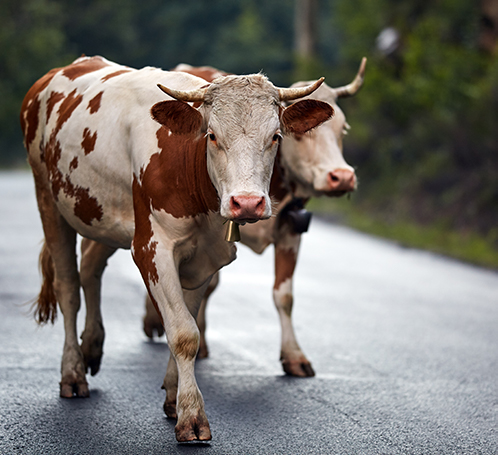 In 2015, 40,000 pounds of beef – enough to make 160,000 quarter pound hamburgers – was loaded for delivery into a trailer near Loganton, Pennsylvania, and was never seen again. Authorities say the company information on the truck was fraudulent, while the driver had used a fake ID to get the delivery contract, allowing him to drive away with $110,000 worth of product.
Having a food defense plan, program and training is so critically important.
Do you think there was a risk of intentional adulteration/contamination that could have resulted in a wide scale food safety issue? Likely mishandled once it had been stolen, even a minor food safety issue due to the consumption of this beef could have been catastrophic. That is why having a food defense plan, program and training is so critically important. Building on the principles of food safety and adding mitigation strategies to keep food, facilities, and personnel free from intentional harm can help you protect people, products, assets, and your brand.
What Is New in 2021?
As you probably know, the Final Rule on Mitigation Strategies to Protect Food Against Intentional Adulteration (or Intentional Adulteration Rule) requires food facilities covered by the Rule to develop and implement a food defense plan. This plan must identify significant vulnerabilities at actionable process steps and implement mitigation strategies to address those vulnerabilities. As we first wrote about in 2017, compliance dates have now passed, with the last one for very small business taking effect in July 2021.
Don't Miss Your Chance to Learn More
Food Defense Coordinator Virtual Seminar
Instructors Rod Martell and Earl Arnold will provide you their expertise.
Our upcoming Food Defense Coordinator virtual seminar will highlight how to conduct and document a vulnerability assessment using the Key Activity Types (KAT) and three elements. Using KATs – a simplified and easy process to identify vulnerabilities – is important because it will help you better understand areas where vulnerabilities exist, such as when a contaminant is most likely to be introduced into the product stream. Understanding the three elements – impact, access, and ability – as part of this approach allows for a deep dive in evaluating a processing step to include evaluating impact if a contaminant were added, physical access to a processing step, and the ability to adulterate product.
Join instructors Rod Martell and Earl Arnold for half-day sessions Sept. 21-24 as they provide you expertise on how to develop and document food defense monitoring, corrective actions, and verification activities when mitigation strategies are identified in a food defense plan.
Food Defense Coordinator Online
Our new Food Defense Coordinator Online course is a great solution.
For those who want or need additional information on FDA requirements for food defense or Intentional adulteration, our new Food Defense Coordinator Online course will launch Oct. 18 and is a great solution. Following completion of this course, students will be able to differentiate between a food safety and food defense program, develop and implement a food defense program, and be prepared to mitigate potential intentional adulteration events. This course includes updated information on:
The KAT vulnerability assessment process to include why this methodology can be used, how it may be easier and what is required.
FDA Resources such as FDA Food Defense Plan Builder 2.0, Training resources and Draft guidance documents that have been published since the original development of this course.
How to consider calculating public health impact if a contaminant is added.
Inherent and non-inherent characteristics and when to consider them conducting the vulnerability assessment. These are key in understanding what should and should not be considered when conducting a vulnerability assessment.
FDA's proposed traceability regulation, and more.
Successful completion of the Food Defense Coordinator Online course is one of two steps in the Food Defense Coordinator Certification process. Upon successful completion of the course, students will be automatically enrolled in an optional Food Defense Coordinator Certification exam. Completion of the Food Defense Coordinator Certification exam within 30 days of registration with an 80 percent or higher awards the learner Certified Food Defense Coordinator status.
With these skills and the implementation of a strong Food Defense Plan, you can keep the beef from crossing the road.
Should you have any questions or need additional information, please contact us at info@aibinternational.com.