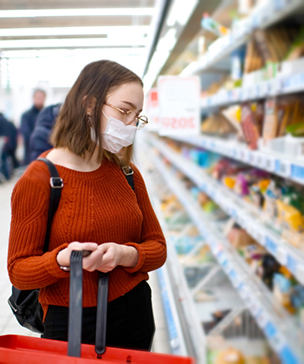 Thinking back to early 2020, did the term "pandemic preparedness" mean anything to you? Probably not. Your crisis management planning likely covered the threats you believed were most likely to impact your business like a product recall, fire, or natural disaster. But, preparing to navigate through a global pandemic probably wasn't even on your radar.
Then it happened...
With COVID-19 rapidly advancing around the globe, suddenly, the food and beverage supply chain had to redefine what business continuity meant and how to navigate what had now become a pandemic. Among the many issues companies were dealing with at the time, most were sent scrambling to gather information and the supplies needed to respond to the pressing threat.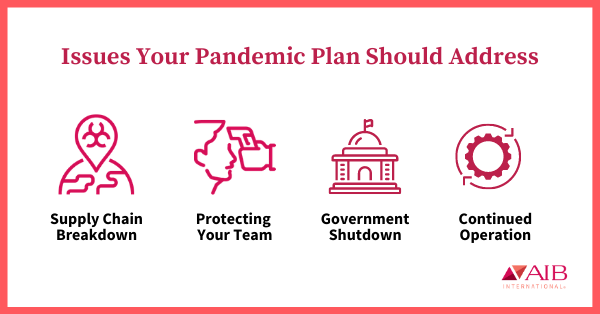 What Should Your Pandemic Crisis Plan Address?
Instead of only reacting, what if you'd had the foresight to plan for pandemic-related risks, managing those risks and assigning responsibilities for administering the plan in your facilities?
You could have proactively addressed threats like:
Protecting the workforce against disease transmission;
Government mandated shutdowns of operations; and,
How to Start Developing Your Pandemic Preparedness Plan
While some companies have since incorporated the pandemic into their planning, many are still struggling with the best approach.
Or, like many others, maybe you're still winging it day-to-day and didn't develop at all.
But let's be honest here, don't you think it's time to take charge and make a comprehensive pandemic plan?
We thought so too. So, here are four critical steps to get you started:
1. Establish Your Crisis Management Team
To successfully navigate this unique crisis, you need to establish a crisis management team with diverse backgrounds to develop comprehensive protocols. Representatives of your various corporate and/or site operations should each be involved. As should a health professional, such as a community/public health nurse, environmental health specialist or epidemiologist, who has the medical perspective necessary to develop workforce health protection measures. A legal representative and a communications specialist can also provide valuable expertise in their respective areas.
2. Conduct a Risk Assessment
Your team should start plan development with a risk assessment like you would for HACCP. Though instead of focusing solely on food safety, you will need to identify who and what will be impacted by the pandemic. Next, determine how these elements will impact your business, product, people, supply chain, operations, and customers. This risk analysis should also determine the likelihood and severity of each risk identified.
3. Identify Your Mitigation Action Items
For every likely impact, identify the action items needed to mitigate that impact. Examples include how to manage the supply chain, identifying and procuring PPE for workforce protection, planning how to run and shut down operations during the pandemic, and measures needed to protect the workforce through the use of prescriptive practices.
4. Keep it Up to Date
After you create your plan, you will need to prepare your team, train your workforce, and test the plan to make sure you are ready. This written pandemic plan will then need to be flexible as information changes, so it can evolve as you continue to navigate through the crisis, gaining more knowledge along the way.
Now that you have the critical aspects of creating a plan/team, you need another set of eyes to find the gaps. That's where we come in. Schedule a time for a free working session with our pandemic experts to review your plans.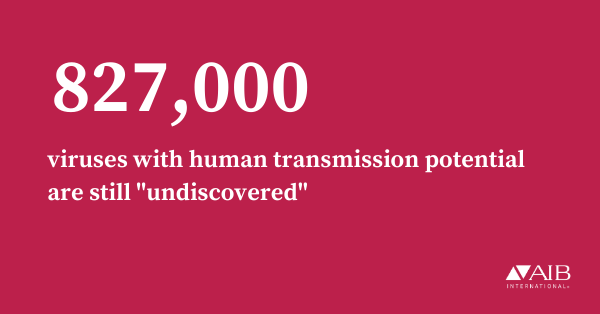 Isn't the Pandemic Almost Over?
Unfortunately, no.
Public distrust of the coming COVID-19 vaccine remains high – a recent Gallup poll found that only half of the U.S. public would take the COVID-19 vaccine. Meanwhile at least 70 percent of the population must be vaccinated to reach herd immunity.
In addition, the World Economic Forum just reported there are more than 827,000 "undiscovered" zoonotic viruses with human transmission potential. Given this and the fact that we've seen six global health crises in the past 100 years... the next pandemic is closer than you think.
Today, we are better prepared for a pandemic crisis because of what we've learned this year. It is vital to use those lessons to plan for the next pandemic because novel pathogens will continue to emerge and impact the supply chain's ability to operate. The next one may even be transmissible through food. Proactively developing a crisis management plan that prioritizes potential pandemics is to be prepared for that next event.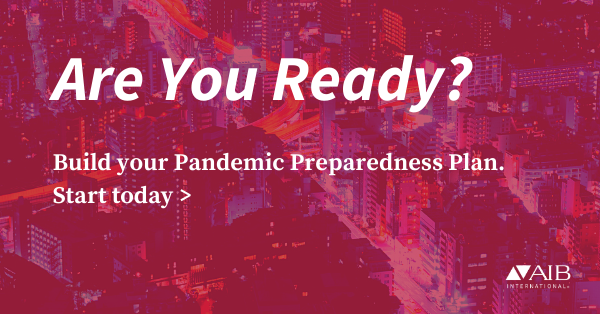 Don't Wait
You can get started by signing up for our free Preparedness Review email series, registering for the on-demand Pandemic Prepared Certification Standard Introduction, Interpretation, Implementation online course, or learn more by emailing us at ppc@aibinternational.com.

Peg Ray
Peg Ray is a Technical Services Manager at AIB International, where she supports food and beverage companies on emerging food safety and integrity issues. Peg has over 40 years of experience in the food industry and was one of the first women in Food Science at Michigan State University. Peg is an in-demand expert on pandemic preparedness and good manufacturing practices (GMPs).