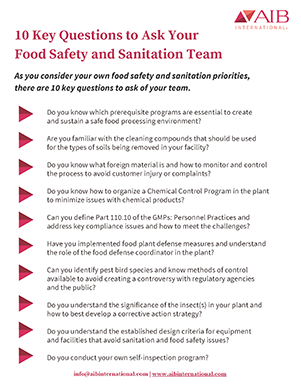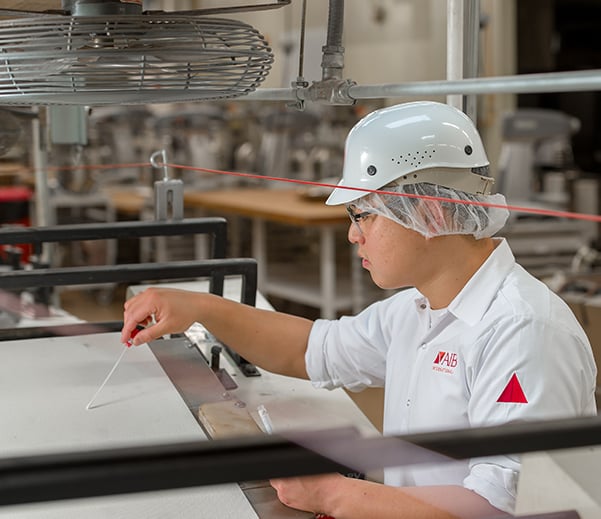 Do you prioritize food safety and sanitation to consistently meet your customers' quality expectations? Or do customer demands for increased production – coupled with staffing shortages, new regulations and micro concerns – have you too overwhelmed to keep up?
In our upcoming "Food Safety and Sanitation for Food Plants" virtual seminar, instructors Jesse Leal and Len Steed, will provide you with the knowledge and confidence to develop more effective, efficient, and cost-saving ways to keep your food safety programs on track and exceeding customer expectations.
As you consider your own food safety and sanitation priorities, there are 10 key questions to ask of your team. If you find yourself answering "no" to more than three of these questions, then this is a seminar you need to attend.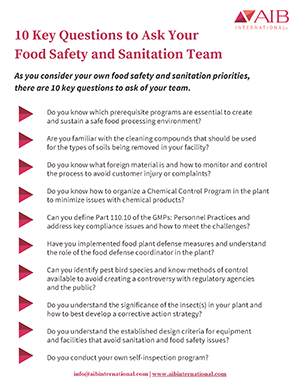 Do you know which prerequisite programs are essential to create and sustain a safe food processing environment?
Are you familiar with the cleaning compounds that should be used for the types of soils being removed in your facility?
Do you know what foreign material is and how to monitor and control the process to avoid customer injury or complaints?
Do you know how to organize a Chemical Control Program in the plant to minimize issues with chemical products?
Can you define Part 117.10 of the GMPs: Personnel Practices and address key compliance issues and how to meet the challenges?
Have you implemented food plant defense measures and understand the role of the food defense coordinator in the plant?
Can you identify pest bird species and know methods of control available to avoid creating a controversy with regulatory agencies and the public?
Do you understand the significance of the insect(s) in your plant and how to best develop a corrective action strategy?
Do you understand the established design criteria for equipment and facilities that avoid sanitation and food safety issues?
Do you conduct your own self-inspection program?
To learn more, register for the Feb. 23-26 "Food Safety and Sanitation for Food Plants" virtual seminar. If you have additional questions or would like more information about the seminar, please email us at info@aibinternational.com.