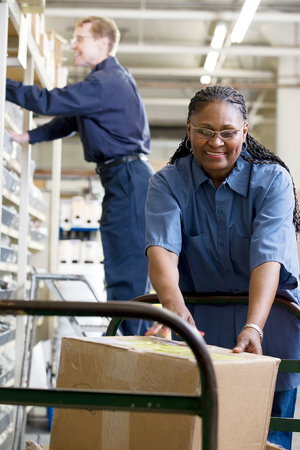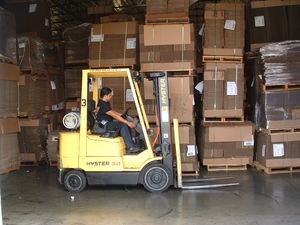 Regardless of the product base or processing method, all manufacturers' products will route through warehouse and distribution at some point in the logistical life cycle. Thus, it is important for manufacturers and processors to consider that food safety practices and expectations should follow the product through all phases of the supply chain, including third-party and in-house warehousing and distribution centers.
There are certain opportunities and expectations that manufacturers should be demanding from and inspecting for along their products' supply chain and storage warehouses. Food safety does not stop when the product hits the storage racks—the focus on food safety should remain consistent throughout the products' entire farm-to-fork journey.
Warehouses & Distribution
For warehousing and distribution, the struggle to remain in compliance with food safety regulations can be a unique challenge. Many distribution centers carry and store a wide variety of food products that do not always fall under one main regulatory category, creating a potential gap in programs and policies that can be difficult for facility management to fill. In many distribution centers, the product base can change weekly, even daily, bringing further challenges to remain in compliance with product specific requirements.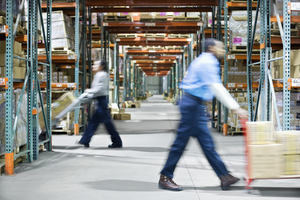 Particular challenges for distribution centers include organic regulation, HACCP compliance, food defense and vulnerability, and employee training and awareness programs. Though these challenges are common in the food industry, many distribution centers (DCs) discover that finding support for the implementation and development of these programs can be much more difficult than for their manufacturing partners.
Part of this is due to the lack of available information regarding these programs and the frequent absence of acertified food safety professional within the distribution's organization who can assist the company in understanding the requirements and building a foundation of food safety that is more than just written procedures.
Distribution centers move at a rapid pace. Labor management programs often drive the speed in which products move from a slot to a trailer and how quickly the employees can turn around inventory. This makes the challenge for these operations to focus on food safety even more difficult and time consuming. However, even the DC with the best labor management ratio can be successful in food safety if focus is applied in key areas.
Training and Education
Distribution centers should develop comprehensive training programs based on food safety fundamentals as they apply to distribution. This training should include allergen, cross-contamination, bloodborne pathogens, HACCP, sanitation, and food defense. Many employees know the rules regarding requirements, such as how to store products, segregate allergens, and clean messes as they occur, but these same employees often lack the understanding of why these requirements are in place. It has been proven that employees and management teams who understand the reason behind critical food safety guidelines and decisions find it easier to comply with guidelines because they understand the risks and how their roles affect them.
Allergen Awareness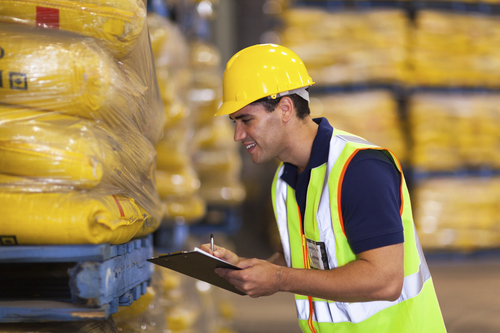 Many DCs handle a wide variety of allergen-containing products. Employees should be knowledgeable in the types of allergens handled at the facility and what to do in the event of an allergen spill in the warehouse. This includes clean-up procedures and disposal techniques.
Cross Contamination
In addition to allergen awareness, distribution center employees should understand what risks are present for product cross contamination and how to prevent these risks. Understanding proper disposal techniques for products and product containers contaminated with blood or other bodily fluid should be key in the training and program requirements of all DC operations. Cross contamination, as with allergen awareness, includes clean-up and disposal procedures for seafood, red meats, allergens, and hazardous materials. This awareness includes how to adequately clean warehouse equipment that may have become contaminated.
Focus on Food Safety
Many distribution centers have a difficult time focusing on food safety since most of the products that they handle are in secondary containers stacked on pallets. It can be difficult for employees and management to visualize the risks to the food products moving in and out when they cannot physically see the food product itself. Implementing programs focusing on food safety education and outlining the risks to the food product associated with its handling is an imperative part of employee training and foundational programs.
Food Defense
All distribution centers should have a comprehensive written food defense plan that includes an annual vulnerability assessment. Distribution centers can be exceptionally vulnerable to intentional contamination due to the often easy access to the facility, storage areas, and employee welfare locations. Many times, unlocked doors are left unattended, and warehouse employees assume that all foot traffic is there on official business. Developing a program of employee awareness and accountability, with clearly outlined procedures and expectations, is a must-have for all distribution centers regardless of size or location.
Changing Mindset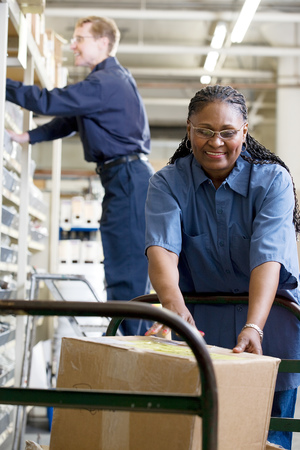 There was a time when warehouse teams thought, "I'm just a warehouseman," and therefore not responsible for, or influential in, the supply of safe wholesome food products. It is imperative that this mindset continue to change to one of ownership, accountability, and commitment to food safety and an understanding of how handling procedures in distribution affect the overall safety of the food products. This change in mindset should be continual and consistent from top management to sanitation staff and forklift drivers.
Sanitation
The speed in which distribution centers move products can make an effective sanitation program difficult. Many distribution centers have full-time employees dedicated to sweeping and cleaning aisles and stock locations during normal business hours. However, challenges with sanitation go beyond just cleaning pallet debris and sweeping empty pallet locations. Allergen spills, seepage from raw meat products, and fluids from stored seafood and other products can lead to environmental contamination issues and risks to other stored products. Distribution centers would benefit from dedicated sanitation personnel who are trained in appropriate chemical use geared at allergen and contamination risk control while using proper sanitation techniques to eliminate the potential for cross-contamination.
Since the enactment of the FDA's Food Safety Modernization Act in 2011, distribution centers and food storage warehouses have been under tighter scrutiny with increasing regulation and expectations in regard to holding, transferring, handling, and storing safe, wholesome food. Distribution centers now have a specific set of guidelines and foodsafety requirements that can be daunting without proper support, education, and resources. In order for the food industry to offer a true guarantee of safe, wholesome food, more emphasis and support must be provided to the distribution centers who act as one of the last stops on the farm-to-fork chain.