Sometimes, food and beverage manufacturers fail their audits. While it doesn't happen often, when it does happen, failure can be necessary to communicate the value of maintaining best practices in all facets of the operation. Most importantly, it serves as an opportunity for manufacturers to fix the issues found and ensure they do not happen again.

So Why Do Manufacturers Fail Audits? To answer that question, we reviewed our own data from North American inspections, 2019-2021, which offered insights into the top issues that drive failing a GMP inspection – some may know this better as an Unsatisfactory Rating. These inspections are based upon our globally recognized Consolidated Standards for inspection, which are key requirements that facilities must meet to prove their products are wholesome and safe. By better understanding the issues that are prompting failures, we can offer expertise to best address them and drive continuous improvement of food safety across the industry.

Jesse Leal, Food Safety Professional, AIB International, recently offered his expertise on the topic during the Trace Gains NEXT Conference. Here, you can access a recording of that presentation, where he offered additional insights into each of these issues. The Top Five Findings Driving Failed Audits Based on our data, these are the top five issues that are driving failed audits with food and beverage manufacturers.
1. Identified Pest Activity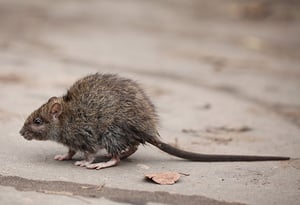 Based on our data, the number one reason for failed inspections is Identified Pest Activity, which our standards define as "Identified pest activity and attractive habitat in or around a facility, if not addressed effectively, increase the chances of pest problems with severe impact on food safety." Specifically, we see issues in the implementation of an effective pest management program.
Looking at this finding more closely, we know that pests like cockroaches and flies were drivers of pest activity, with failures tied to the following specific actions:
Pest sighting log not being investigated, maintained, nor followed
Maintenance structural issues noted during internal self audits not tied to IPM issues
Training not being conducted on specific pests and how to identify for your industry
No understanding of pest entry areas and pest characteristics
Not conducting root cause analysis of issues
Having identified these issues, we can also make recommendations to address them and eliminate these pests from the facility. If you're having these same issues in your facility, you might be interested in Integrated Pest Management Online, which is our 1-hour interactive, narrated online course that multi-party teams are using to build and implement successful pest control strategies.


2. Pesticide Control
Our standards direct that "Pesticides are managed as part of the Chemical Control Program." The most prominent issues our inspectors find is that pesticides are not stored properly in a locked cabinet, or that those responsible for pesticide control are either "not trained" or "not licensed" to be serving in that role. Each of these are critically important to ensuring food safety, with a lack of compliance driving failures.
Specifically, our inspectors see a variety of issues that include:
Training on chemical control program to include pesticides and bringing materials from home (wasp spray)
Pesticides in drawers and unlocked storage areas
Materials not used in accordance with label directions (label is the law)
IPM service providers documents expired
IPM service technician not trained on food plant regulations and specific material use
Improper use of chemicals
Through our Assign an Expert program, one of our Food Safety Professionals will work with you virtually or come to your facility and work alongside your team in development of a Chemical Control Program that is tailored to the unique needs of your facility, products, and team.
3. Periodic Cleaning Tasks/Product Zone Cleaning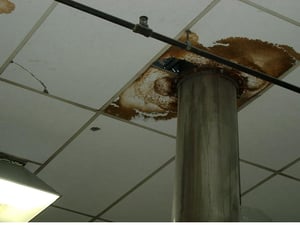 Based on the standards, these "Periodic cleaning tasks" involve a less frequent deep cleaning that may only be conducted when the area is not in production. This task requires personnel who have been trained and they often demand the assistance of maintenance or production personnel to properly disassemble equipment and provide effective cleaning of the product zone to prevent product contamination.
Specifically, the findings included some quite basic issues, as well as some areas that may not be listed on the Master Cleaning Schedule:
Employees not trained on importance of food contact surface, product zone, and product area cleaning
Not properly identifying signs of missed or insufficient cleaning; trails, mold, webbing, insects
Niches not included in cleaning; identified or controlled
Lack of detailed training on cleaning to include procedures (answer the "why")
Operations experiencing these issues may benefit from our Food Safety and Sanitation Distance Learning Course, which offers everything from GMPs and prerequisite programs to common program mistakes you can avoid to maintain a food safe operation.
4. Utensil and Equipment Construction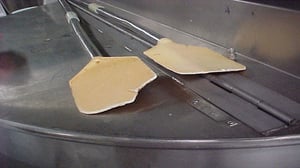 The standard notes that "Equipment and utensils are designed for easy maintenance ensure compliance with Prerequisite and Food Safety Programs. Surfaces that deteriorate, or cannot be cleaned or maintained, may present product contamination hazards." Unsatisfactory Ratings are given when these conditions are not met.
Issues associated with this standard that are most commonly found in food manufacturing plants include:
Ensure wearable items (belts, guides) are included in P.M. program for replacement (Develop history through replacement through scheduled and unscheduled maintenance)
Develop program to monitor wear and deterioration
Understand product zone / product area and impact
Evaluate customer complaints for evidence of wear, damage, broken equipment, fragments, missing, or peeling and to tie back to C.C.
Understand 402 (a) 3 and 402 (a) 4 Adulteration whether contaminants are in product or pose threat
Our GMP Inspection can help demonstrate your dedication to providing safe, high quality food products. During this educational audit, one of our Food Safety Professionals will utilize our Consolidated Standards for inspection to help uncover and address issues like these and the others noted here.
5. Food Safety Plan
Our standards define this as "Evaluates hazards associated with the raw materials and process steps related to a product or product category. It includes a Hazard Analysis which typically assesses risk by determining the severity of a hazard and its likelihood of occurrence. The goal of a food safety plan is to prevent, eliminate or reduce hazards to an acceptable level."
Specifically, our inspectors find issues with the record-keeping that "demonstrates compliance with food safety plans," including:
Not following established monitoring for CCP's and P.C.'s
Not identifying all known and foreseeable hazards for products hazards in Food Safety Plan
Not following written procedures for controlling hazards
QI's do not understand nor properly trained on specific hazards and their controls
Insufficient monitoring and verification of CCP's and P.C.'s
Through our Assign an Expert program, one of our Food Safety Professionals will work with you virtually or come to your facility and work alongside your team in development of a Food Safety Plan that is tailored to the unique needs of your facility, products, and team.
By simply addressing these critical issues, manufacturers can significantly reduce the number of failures we see each year, while dramatically improving their food safety practices. For those that aren't seeing failures, each of these issues provides the opportunity to evaluate your current plans and practices, working toward continuous improvement.
For more information, please contact us at info@aibinternational.com.