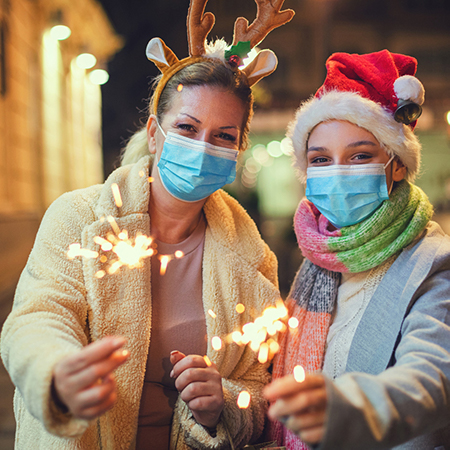 By Earl Arnold, Global Quality Manager, Food Defense and FSMA, and Rod Martell, Technical Partner, Operations, Americas
As we head into the holidays, consumers will soon be craving their favorite seasonal foods. Your operation may be tasked with helping to meet that demand, while continuing to produce your other products, which may have you running at increased capacity. To do so and continue ensuring food safety, here are seven steps you should take now to proactively prepare.
Proactive measures will help you meet consumer demand while continuing to ensure food safety.
Assess risks to determine how far production can be stretched, noting that more frequent maintenance and sanitation activities and costs should be factored in. An assessment should also evaluate how often emergency shutdowns may be necessary, calculating production time lost. The results of this assessment can assist in identifying when the facility cannot push the equipment and team any further.
Build up inventory in advance and then identify ways to store and preserve product until it is needed, while recognizing the potential increased risk of food safety issues associated with holding product. If this is not an option, you can also identify past production demands through advance forecasting. This may allow production to be shared amongst facilities to reduce the need to push production lines and teams far beyond capacity. This may also result in additional offsite leased warehouse cost through the season, so it should be factored into your planning.
Ensure the availability of ingredients and raw materials with back-up suppliers should your primary suppliers have difficulty meeting demand. This is especially important now given the supply chain challenges so many operations are already facing. If it is necessary to utilize alternate suppliers, review and consider additional food safety and quality risks prior to their use, such as allergens. Too, determine whether those suppliers have been approved by your corporate office.
Perform preventative maintenance as a precautionary measure.
Perform preventive maintenance as a precautionary measure, as well as enhanced detailed pre- and post-production inspections of the production line to assist in identifying potential issues early. This should include a review of any additional maintenance issues that could arise due to pushing equipment past normal parameters. You should also analyze past maintenance trends to ensure that a proper inventory of replacement parts is available. Determine whether a centrally located sister facility can warehouse major parts for multiple facilities and then easily distribute them to each site as needed.
Determine how long production can continue before cleaning is required by conducting a challenge study. You may then need to enhance cleaning and sanitation to minimize allergen cross-contact or cross-contamination issues during prolonged runs.
Review temporary or contract labor to make sure they're trained and qualified to perform their assigned responsibilities. Too, personnel may be multitasking or doing a task that is not normally their responsibility. It is necessary to provide those employees with the necessary training to ensure the tasks they are performing are executed according to your plan.
Each of the changes noted above should be considered as you review your plans.
Update your food safety and food defense plans factoring in potential changes involved in enhanced production runs. FSMA states that if significant changes occur, these plans need to ensure that any hazards/vulnerabilities, including those due to changes in production, remain under control. Each of the changes noted above should be considered as you review these plans. For more on this topic, read Earl's recent piece "Holiday production requires extra attention to food safety" at BakingBusiness.com.
By implementing these and other proactive measures in advance of increased seasonal production, you will help ensure that your facility is prepared to meet increased consumer demand, while continuing to ensure food safety. And that will result in a happy holiday season for you and your production team.